"Daily Thoughts of the
Little Flower"
About This Booklet:
The work "Sainte Therese de L'Enfant Jesus," from which these thoughts are taken consists of the autobiography of the Little Flower, extracts from her poems and letters, and from the evidence submitted for her canonization. It is by far the most authentic record of her life and teaching.
This booklet is pocket-sized, making it possible to carry it with you and open it whenever you like, whether upon rising to begin your day with a thought from Saint Therese, or at times of prayer throughout the day, or while waiting during a doctor's visit...anytime you would like to turn your heart and mind to God in the company and inspiration of this beautiful Saint, so completely in love with God.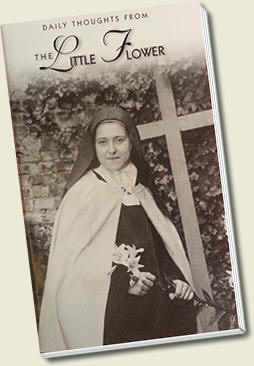 How to Order Copies of this Booklet:
Either by postal mail or by email

Indicate how many booklets you would like

The cost is $1.00 per booklet, plus an offering for postage

You may send a personal check.
To order by mail:
Carmelite Nuns
St. Therese's Valley
3551 Lanark Rd.
Coopersburg, PA 18036-9324
To order by email:
carmelites@carmelite-nuns.com
Sample of the booklet contents: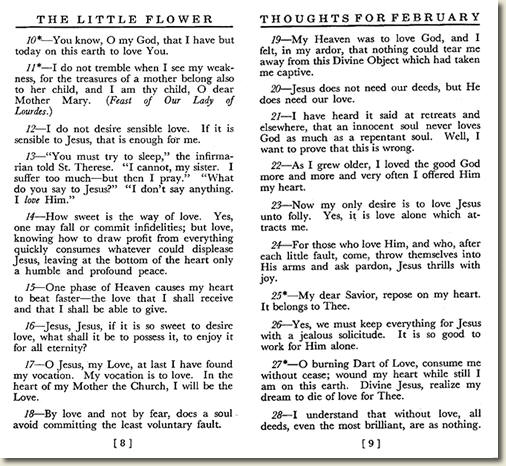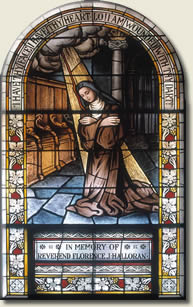 "The Mercies of the Lord,
I will sing forever..."